The deadline for filing your 2016 income tax return is quickly approaching, so if you haven't already filed yours, you've likely made plans to file before the cutoff on April 30, 2017. If you file electronically, you should typically receive your refund two weeks later. For those who file by paper, returns are generally refunded in eight weeks.
It goes without saying that people are usually excited to receive their income tax return. After all, when it comes to spending it, the possibilities are endless. People typically utilize their refunds in practical ways; debt repayment, investments, or savings. But sometimes it's nice to have some fun with your money and buy the things you "want" rather than what you "need." Check out this list of fun and smart ways to use your tax refund this year. 
Fun ways to spend your tax refund
Let it be known that it's always best to spend your money wisely and put your responsibilities first. But for those who are hoping to treat themselves with their tax refund, here are some cool items to put on your radar.
Warning: The following may also prompt you to alter your Christmas list. Apple watch
4K television
3D printer
Vacation
Cottage rental
iPhone 7
Toilet paper shelf to hold your iPhone 7
Concert tickets
Rent your dream car for a weekend
Fishing equipment
Playstation VR
Pet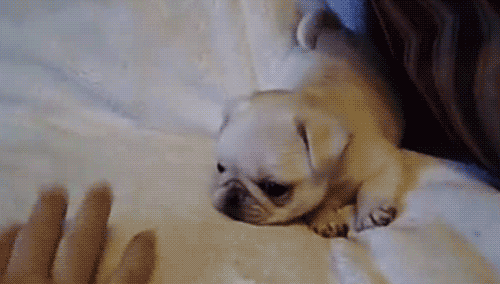 Leather jacket
Drone
Camera
Drumset
Classes (beer brewing or salsa dancing)
Canada Goose jacket
Pool table
Spa day
The Smart List
Maybe you've already got a great phone and the toilet paper phone holder shelf to match. There is nothing wrong with being practical and spending your refund carefully. If you prefer to take this route, here are some responsibilities you may want to tackle. 
Pay off debt:
This debt could be a personal loan from a family member, student debt, credit card debt, a line of credit or even your mortgage. If you have multiple debts, it's important to prioritize what should be paid off first. Targeting high-interest debt first will not only eliminate that debt, but it will also free up the extra dollars that were spent on interest solely. If you have high-interest credit cards, you can easily eliminate some of the interest by transferring the balance to a low balance transfer card.
Start/Add to your emergency fund:
If you don't have an emergency fund, this may be a good time to start one. All it takes is one unexpected major expense to put you in the red. Experts say you should have about six to eight months' worth of savings to fall back on in the event of an emergency. It's not an easy amount to save, but your tax refund could be a good way to get started.
Invest:
It could be towards GICs, or government programs such as a Registered Education Savings Plan, a Registered Disability Savings Plan, your Registered Retirement Savings Plan (RRSP) or a Tax Free Savings Account (TSFA). Speak to a professional before entering any agreements to ensure you're making a worthwhile investment.
Invest in life insurance:
If you don't have life insurance, it's definitely something to consider investing in, as it safeguards the financial security of your loved ones and dependents if you're no longer able to provide for them. With that being said, some may believe that life insurance is only meant for older people with families. However, this is not true. If started young, a life insurance policy could turn into a great long-term investment.
Pay for the year instead of monthly:

If you currently pay for something monthly (for example, a subscription service, your cell phone bill, or your car insurance premium), look into paying the annual premium instead. Some companies offer a discount if you opt to make an annual lump sum payment.  It will also be one less thing to worry about each month until you get next year's bill.
Put more down on your mortgage:
You may have the option use your refund to assist you in paying off your mortgage faster.Your mortgage contract may allow you to put down a yearly lump sum on top of your regular payments without penalty. Confirm how much you are entitled to put down with your mortgage professional.
Donate to charity:
Help charities raise funds to positively impact the lives of others. If you have children, this is a great opportunity to teach them about philanthropy. By donating, you'll also create more tax savings for yourself next year.
Home repairs:
Investing that refund back into your home benefits you in two ways; it not only makes your home look better, but it also increases the value of your house.  If you plan on repaving your walkway or driveway, replacing your roof, finishing your basement, or renovating another part of your home, your tax refund can curb some of the costs of those updates.
–
How you decide to spend or save your tax return is completely up to you. Whether it's a want or need, it's important to give this decision some thought. For more information on filing your income tax return, check out the Canada Revenue Agency (CRA) website.